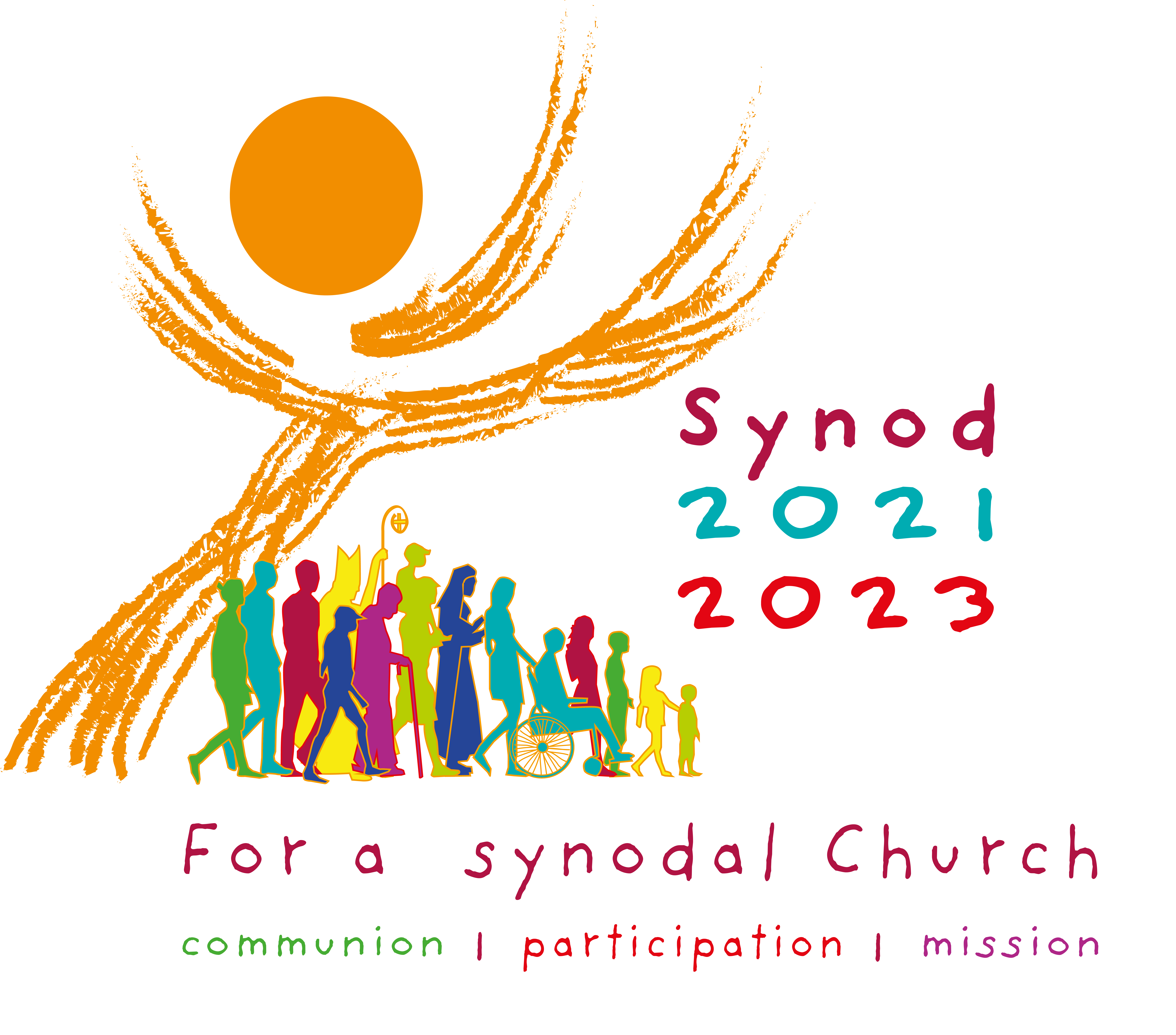 The XVI (16th) Bishop's Synod is underway. The synod is a small group conversation in which participants will share a story about their journey with the Catholic church and how the church has impacted their life. It is a spiritual exercise of listening to and sharing with one another. Please consider participating in a synod listening session and share a piece of your own story of journeying with the Church and to learn from the experiences of others - good and bad. Each of us comes with the hope of improving the way we journey together. The small group conversation will stimulate reflection on different ways our parishes and our diocese can be intentional about deepening communion, expanding participation, and focusing on mission. Please be a part of this important work of the Church - it takes all of us together to make a difference and create change. All ages are welcome to participate and the small group conversation will be about 90 minutes. Please contact Judy Ligus at (732) 919-2071 or at This email address is being protected from spambots. You need JavaScript enabled to view it. if you are interested in participating.
New invitations for Synod ask: 'Have you been heard?'
THROUGH THE 16TH ORDINARY SYNOD OF BISHOPS, Pope Francis has called upon all Catholics to share the unique stories of their Church experiences. Together, he believes that the faithful can help to create a community that journeys with all of God's children. All members of the diocesan community who have not had an opportunity to participate in a parish conversation for the Synod are asked to consider letting your voice be heard in these final weeks of the Diocesan phase.
You may join fellow members of the Diocese at one of the sites listed below. Registration is required by completing this online form: https://forms.gle/QEZT9sgD3pHmoAMz8

Diocesan Sessions
- Saturday, March 26, 2 p.m., Notre Dame High School, Lawrenceville (Register by March 24)
- Sunday, April 3, 2:30 p.m., St. Robert Bellarmine Co-Cathedral, Freehold (Register by March 31)
- Wednesday, April 6, 7 p.m. via Zoom (Register by April 4)

Survey
If you are not able to join a small group conversation, please consider completing this simple survey: https://www.surveymonkey.com/r/5YVPGPX
For more information about the diocesan phase of the 16th Ordinary Synod of Bishops, and to view Synod co-chairs, Mary Liz Ivins and Deacon Pat Brannigan, discuss the final phase of the diocesan Synod click HERE.
Stay up-to-date with coverage of the Synod on TrentonMonitor.com/xvi-synod-of-bishops
We stand before You, Holy Spirit, as we gather together in Your name.
With You alone to guide us, make Yourself at home in our hearts;
Teach us the way we must go and how we are to pursue it.
We are weak and sinful; do not let us promote disorder.
Do not let ignorance lead us down the wrong path nor partiality influence our actions.
Let us find in You our unity so that we may journey together to eternal life and not stray from the way of truth and what is right.
All this we ask of You, who are at work in every place and time, in the communion of the Father and the Son, forever and ever. Amen.